Makeup Look For Dark Skin
You Might Not Know this but finding the right makeup for dark skin isnt easy because there are so much different shades and tones.
But sometimes it's good to have some inspiration to help you get true your makeup journey and if you like these makeup for dark skin ill link to some places for more
25 makeup Look For Dark Skin Girls
Baddie Instagram makeup look is popular on Instagram. What do you think of these looks? it goes great with any women but more popular among black and mix women. Its a swag and glam look that most girls are going for right now.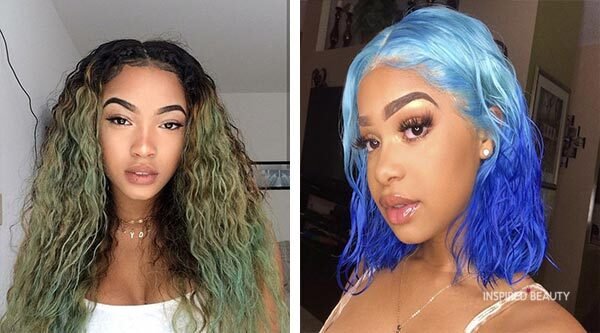 Makeup for dark skin is as important as Hair Color for Dark Skin. When coming up with the right makeup consider the right hair color, theme, and season. Some colors such as blue look great with a more natural makeup look because your hair is already bold enough. If your hair is ina natural color you can go with a bold makeup look that will pull attention to your face.
Natural makeup look will never get old. Women sometimes want to look great without actually looking like your wearing makeup. Also, it may shows you are wearing some makeup its usually of a natural tone.
Green makeup
Image source : tumblr
Fake freckles makeup is popular. People with freckles usually cover it up and people without making fake ones. The grass always seems more green on the other side. I think people with freckles look adorable and its unique. I can see why others will create fake ones.
Ice hair and minimal makeup, is stunning. The combination of everything makes this look one of my favorites. Another example that you can keep black eyebrows with any light color hair, women are slaying this look right now.